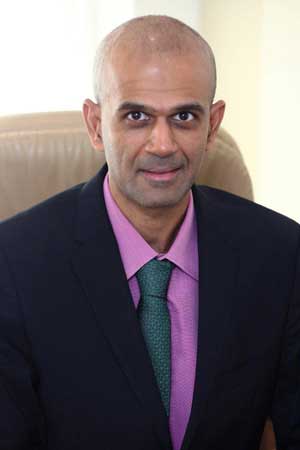 ---
S. HARI SHANKAR, CHAIRMAN,
INDIA ITME SOCIETY
---
Greetings and Good wishes from India ITME Society!
With great pleasure I share with you that, "India ITME Society" shall host 11th edition of India ITME from 08th to 13th December 2022 at India Exposition Mart Ltd, (IEML) Greater Noida.
India ITME Society has strived to spearhead innovative technologies for textiles not only in India but also in the neighbouring countries. It is exciting that this pivotal business event has established its trust among the industry members and has proven beyond doubt, its commitment towards industry growth and business prosperity.
Having grown from strength to strength, India ITME 2022 shall see the largest of India ITME series and shall be held in the State of Art exhibition facility IEML at Greater Noida. The venue is easily accessible from nation's capital, Delhi.
We hope and strive to provide a spectacular event which shall also coincide with the completion of 40 years of the Society. As an event organiser, India ITME Society has become globally trusted name for quality and excellence and has successfully served the industry with commitment.
It is my pleasure and privilege to invite you to join us at India ITME 2022 to celebrate the soul of textiles.
Look forward to welcoming you at India ITME 2022.
With Best Regards,
S. Hari Shankar
Chairman